Fans are waiting for the grand opening episode of Bigg Boss Malayalam Season 3. Discussions about the contestants for this season are already active on social media. Discussions are also afoot about the remuneration that Mohanlal will buy for the show this time.
According to the latest reports, Mohanlal is buying Rs 18 crore for season 3. According to reports, Mohanlal had paid Rs 12 crore for Season 2.
Meanwhile, Bigg Boss Season 2 contestants Arya and Raghu and first season winner Sabumon attended the grand opening ceremony at the EVP Film City in Chennai yesterday.
Mohanlal arrives in Season 3 in a stylish makeover. Mohanlal is styling Jimshad Shamsuddin. Jimshad told the Times of India that styles ranging from minimalist classics to bohemian and Japanese fashion elements are being tested for Mohanlal this time.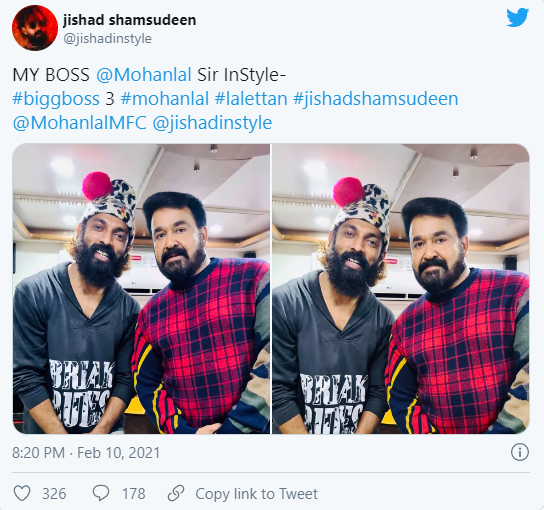 Disclaimer: The above information is for general informational purposes only. All information on the Site is provided in good faith, however we make no representation or warranty of any kind, express or implied, regarding the accuracy, adequacy, validity, reliability, availability or completeness of any information on the Site.