Cyberattacks are still effective because they are successful. Organizations can no longer afford to treat security as an afterthought due to the advanced tools, services, and strategies that are now readily available to all attackers.
By 2025, 60% of firms will see cybersecurity risk as their main consideration when conducting business with third parties and other engagements.
If you are intrigued by this fact, then we suggest you enroll in the Best Cyber Security Course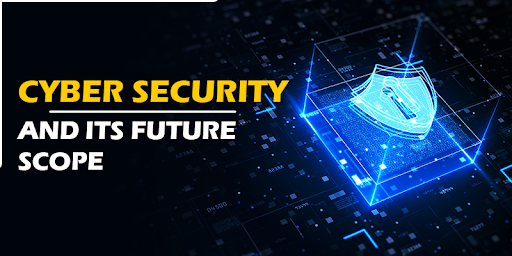 Take a look at the subjects that will be covered in this blog:
Job Roles in Cyber Security
Future of Cyber Security
What is Cyber Security?
The practice of deploying people, policies, processes, and technologies to safeguard companies, their key systems, and sensitive information from digital threats is known as cybersecurity.
In layman's terms:
The method of preventing damaging intrusions on computers, servers, mobile devices, electronic systems, networks, and data is known as cybersecurity. It's frequently referred to as information technology security or electronic information security.
Its objective is to reduce the risk of cyberattacks and protect against unauthorised use of innovation, devices, and networks.
Why Cyber Security?
Due to the value and vulnerability of digital assets, cybersecurity is essential. With so much of daily life online, from bank account access to names and locations, cybercrime has the potential to make a lot of money while causing irreparable harm.
The targets are not limited to large organizations with a wealth of valuable data. Security breaches can affect both small businesses and uninvited guests. Cybersecurity is critical because anyone may become a victim.
Antivirus software and firewalls no longer prevent cyber intrusions. Cyberattack risk is always rising, and for businesses and organizations, the question is now "when" rather than "if" an attack will take place. Because of this, cyber security is very crucial.
To protect this data, it is crucial and in everyone's best interests to implement sophisticated cyber defense strategies.
Critical infrastructure like hospitals and other healthcare facilities, financial service programs, and power plants are necessities for everyone in society.
Job Roles in Cyber Security
Engineer in automotive security – guard vehicles against online attacks.

Application security administrator: Maintain the safety and security of apps and software.

Design defensive strategies and harden operating systems as a member of the blue team.

A security expert in artificial intelligence (AI) – Use AI to fight cybercrime.

Create the safe transactions of the future with blockchain technology.
The following cyber security positions in India are seeing a significant increase in pay:
The responsibility for ensuring that security guidelines are followed throughout the company falls on cyber security managers.
They supervise a group of IT specialists to assure the highest levels of data security, and they develop ways to strengthen the network and Internet security related to various projects.
The responsibility for ensuring that security procedures are followed throughout the company falls on cyber security managers. In order to ensure that there are no security gaps, they also regularly inspect all servers, switches, routers, and other related equipment.
Since ethical hackers possess a wealth of intuitive knowledge and the ability to understand the motivations of other hackers, organizations can greatly benefit from their presence.
They examine and test the vulnerabilities of networks, systems, and applications. In accordance with the demands of the firm, they also carry out security tests on a daily, weekly, monthly, or quarterly basis. 
Because ethical hackers provide insider information to protect businesses from sophisticated cyberattacks, the market for their services is growing.
Network Security Engineer
The method of preventing damaging intrusions on computers, servers, mobile devices, electronic systems, networks, and data is known as cybersecurity. It's frequently referred to as information technology security or electronic information security.
Future of Cyber Security
Companies need to secure their networks, data, devices, and identities in shaping the future of cybersecurity. This involves implementing security frameworks like zero trust, which will aid businesses in safeguarding internal information systems and cloud-based data. 
The security landscape today is more complicated than ever due to the sheer volume of emerging threats. Due to the rise of ransomware, businesses are now more mindful of their ability to recover from an attack if they are the target.
However, security requirements are also constantly changing as new technologies, applications, and devices are created at a faster rate than ever. Organizations must therefore concentrate on finding solutions that enable them to be at the forefront of both technology and industry.
Ten years may seem like a long time, but cybersecurity is developing so quickly that it will pass unnoticed. Predictions are always difficult to make, but they can be helpful. CIOs and CISOs may, at the absolute least, plan for future issues in order to avoid having to look back and regret not acting in 2021.
Although passwords were expected to disappear a few decades ago, they are still useful today. Because they are generally accessible and easy to use, in part. In addition, in the coming ten years, hackers' ambition to get our passwords will continue to be unquenchable. Since there will be more options to authenticate without using a password, experts are hopeful that this tendency will change.
How can we approach the issue of increasing the number of women in cybersecurity? You'll be surprised to learn that there are now fewer women working in IT security than there were twenty years ago. Female perspectives, according to experts, are crucial in cybersecurity. It is necessary for the industry's future.
AI is the future of Cyber Security
One should not undervalue the impact of artificial intelligence on cybersecurity in the future. According to experts, AI will act as a catalyst and assist us in addressing dangers in novel ways. By the end of the next ten years, we will have developed computer security techniques that will let us build particular bots. 
Conclusion
The fight against cybersecurity is never-ending. There won't be a permanent, conclusive answer to the issue anytime soon.
The inherent nature of information technology (IT), the complexity of information technology systems, and human fallibility in forming judgments about what actions and information are safe or hazardous from a cybersecurity perspective, especially when such activities and information are very complex, are the primary causes of cybersecurity difficulties. 
There are no "magic solutions" or even "combinations of silver solutions" that can "fix the problem" forever because none of these things are likely to change in the near future.
Disclaimer: The above information is for general informational purposes only. All information on the Site is provided in good faith, however we make no representation or warranty of any kind, express or implied, regarding the accuracy, adequacy, validity, reliability, availability or completeness of any information on the Site.